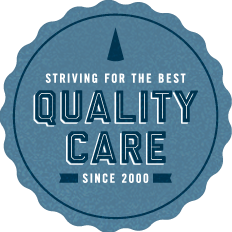 We at M&M Landscaping and Lawncare have always had a thing for great lawns and properties, never shying away from the hard work they take to maintain. Now in business for over a decade, we continue to seek out and implement the best methods of maintenance and landscape design. Actually, it was our passion for all things horticulture that drew the attention of our mascot, Lyamm.
Lyamm's arrival at M&M was quite mysterious – the norm for a gnome. He worked alongside us for a time, making suggestions along the way until he did what no gnome has done before him. Lyamm bestowed upon us the honor of membership in one of the world's oldest and most secretive gnomadic orders, DIGS.*
Through DIGS we learned age-old secrets for sculpting and caring for the land that enhanced the skills we already possessed. We proudly bear the responsibility to practice these teachings to better serve all of our clients. What's more, Lyamm has now joined us as a lawncare liaison. Always on the job with our crews, he guides our tools and methods, guaranteeing that the quality and care our clients receive are second to none.
As passionate as we are about beautiful properties, we are just as interested and involved in our communities. Members of the Central Oklahoma Home Builders Association (COHBA), Norman Chamber of Commerce, and Greenscape for Troops (GSFT), we strive to be more than a service provider.
If your property has been lacking the "Wow!" factor that it deserves, we encourage you to look for the gnome.